FOR QUESTIONS OR INFORMATION PLEASE EMAIL OR CALL: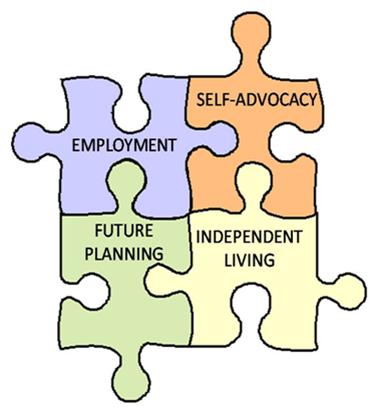 Secondary Transition is defined as the process of preparing students for adult life after they leave high school. Planning should begin no later than the age of 14 in Pennsylvania and should involve a coordinated effort between students, parents/guardians, school districts, agency providers, and other IEP team members.
Appalachia Intermediate Unit 8 consultants provide technical support to 35 districts on all aspects that surround secondary transition. Consultants help to ensure compliance by leading targeted district teams through the Indicator 13 process as required by the Pennsylvania Training and Technical Assistance Network (PaTTAN) . IU8 also provides assistance for districts who are required to complete the Pennsylvania Post School Outcomes Survey (PaPOS) as well as distribute information on training opportunities at the local, state, and national level.
In addition to the technical support for compliance, IU8 consultants host the Secondary Transition Network, which is an opportunity for district representatives to receive professional development, share resources, create a network of professional support that is meant to move districts beyond compliance and into best practice of secondary transition. Consultants also regularly tailor professional development to meet the specific district needs. Whether it is a need on the use of assessment, present levels of functional performance, the "grid", or writing effective IEP goals, the transition consulting team can create a learning opportunity specific to a district's needs.
IU8 secondary transition consultants are also active participants in the transition councils of Bedford, Blair, Cambria, and Somerset Counties. Councils consist of agency representatives, district transition coordinators, employer representatives, and other community stakeholders, all of whom are interested in sharing resources and developing transition events designed to promote opportunities for area students. Student advocacy events as well as agency and employment fairs are just a few opportunities that have been developed by the councils.