EDIT MAIN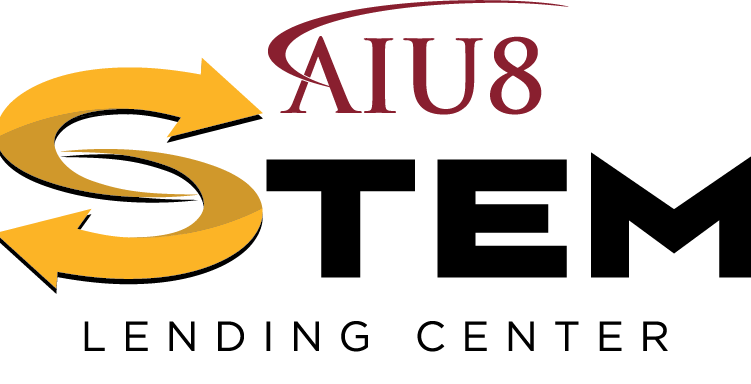 Teachers Must be Trained to Borrow this EQuipment:
BEE-BOT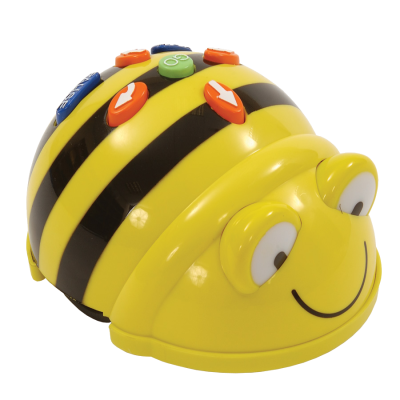 Bee-Bot is a simplified Logo turtle for the youngest students. Designed for students in kindergarten through second grade, Bee-Bot may be programmed to move forward and back and turn left and right by pressing the corresponding arrow keys on its back. Press the green GO button and watch Bee-Bot follow the steps. Children are captivated by Bee-Bot and eager to send it on its way.
BIRDBRAIN HUMMINGBIRD KIT
The Hummingbird Kit is comprised of lights, sensors, and motors which allow students to build a robot out of any materials.Designed for use with students in 4 th through 12th grade, the Hummingbird kit works with Snap!, BirdBlox, MakeCode, Python and Java.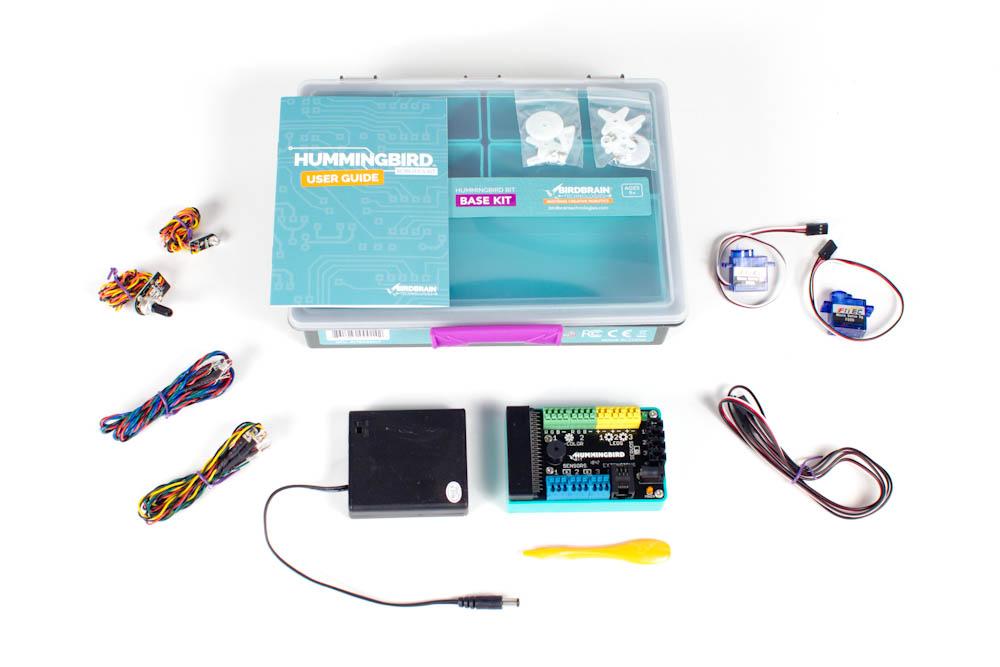 BLOXELS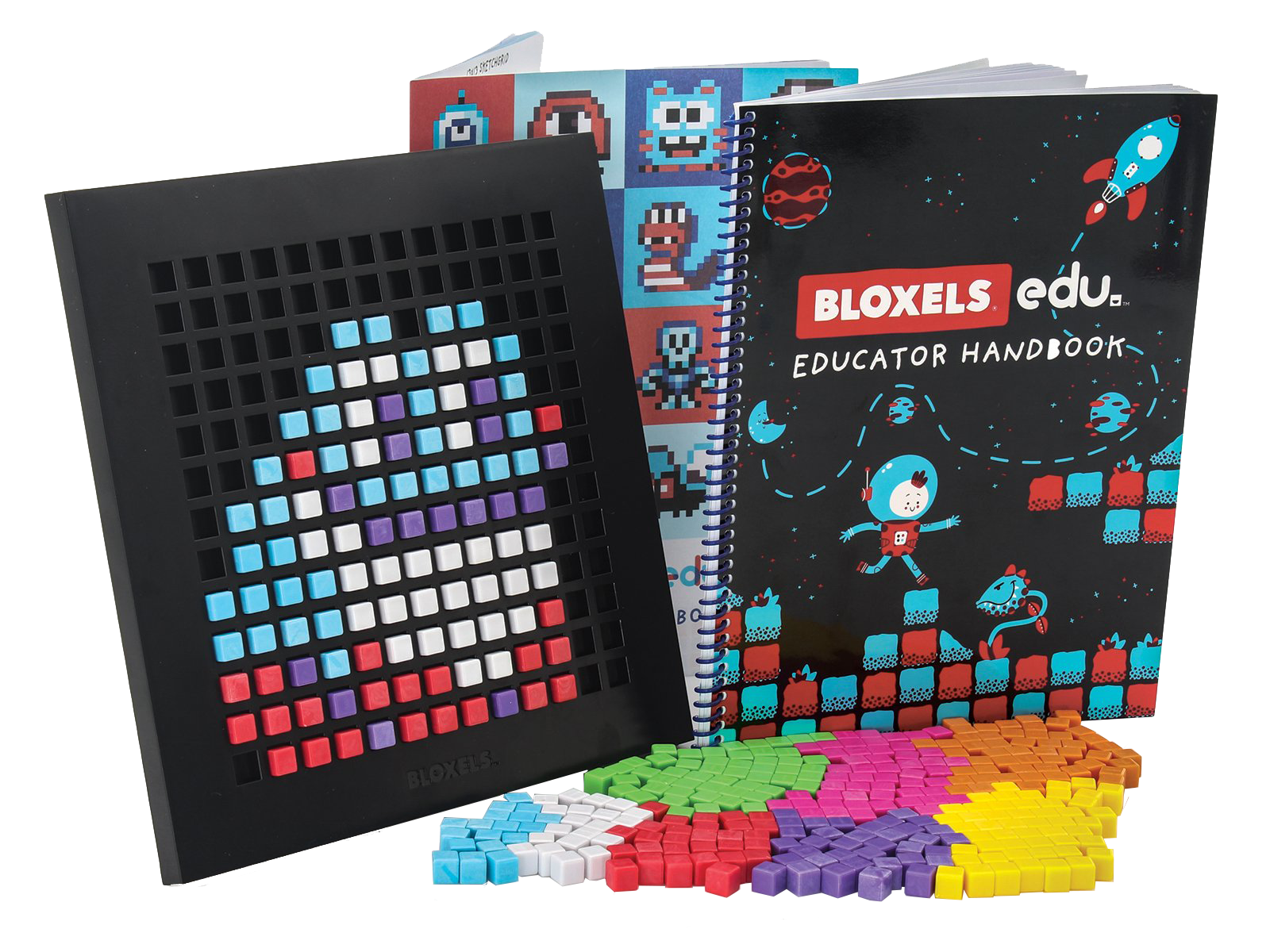 Bloxels is a hand-on platform for kids to build, collaborate, and tell stories through video game creation. Students can use colored blocks to design their characters and settings to tell their own amazing stories! The game board is scanned using the free iPad app to make the creation come to life!

BOTLEY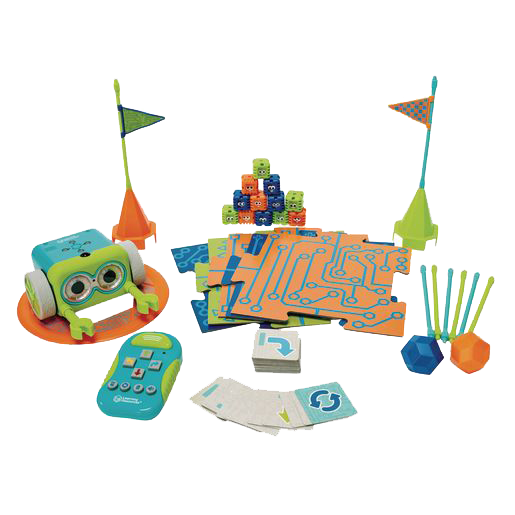 Meet Botley, the code to fun! Botley is here to introduce coding in an easy, friendly way. Children as young as 5 can learn to code with Botley, and with his advanced features, he'll grow with them for many play filled years to come. Botley is ready to use right out of the box - he'll have kids coding in minutes. And that's not all, Botley is 100% screen free and includes a 77-piece activity set - the only root to offer that!

Boxzy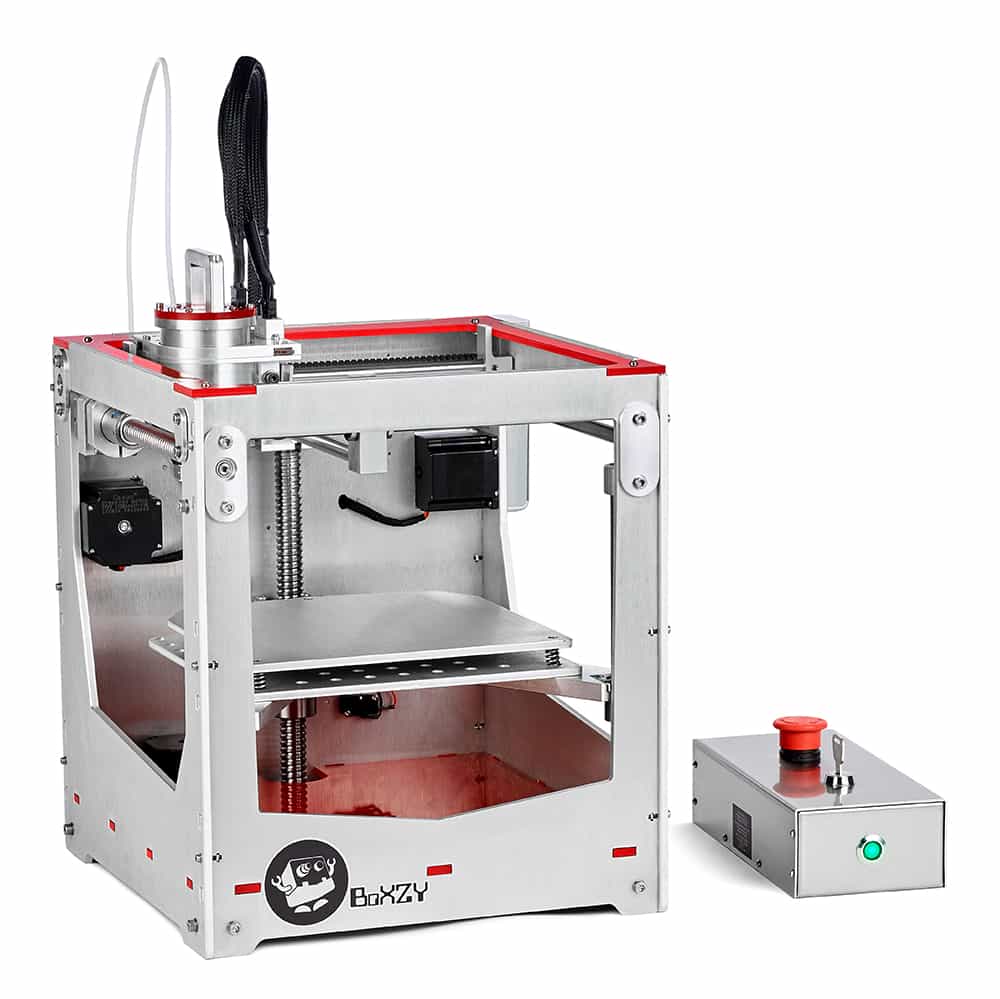 Hands-on learning generates greater engagement, faster. Show them instead of telling them. Students see the value of their education in real-time when their ideas come to life. Watch as students are driven by their innate desire to create. One simple idea can spark a hundred more.
BREAKOUT EDU
Breakout EDU is the gaming platform that brings the engagement and excitement of an escape room to your classroom. All Breakout EDU games require players to use critical thinking, collaboration, creativity and communication. Each Breakout EDU kit include a unique collection of boxes, resettable locks, and access to a digital platform with over 1,500 games.


CUBELETS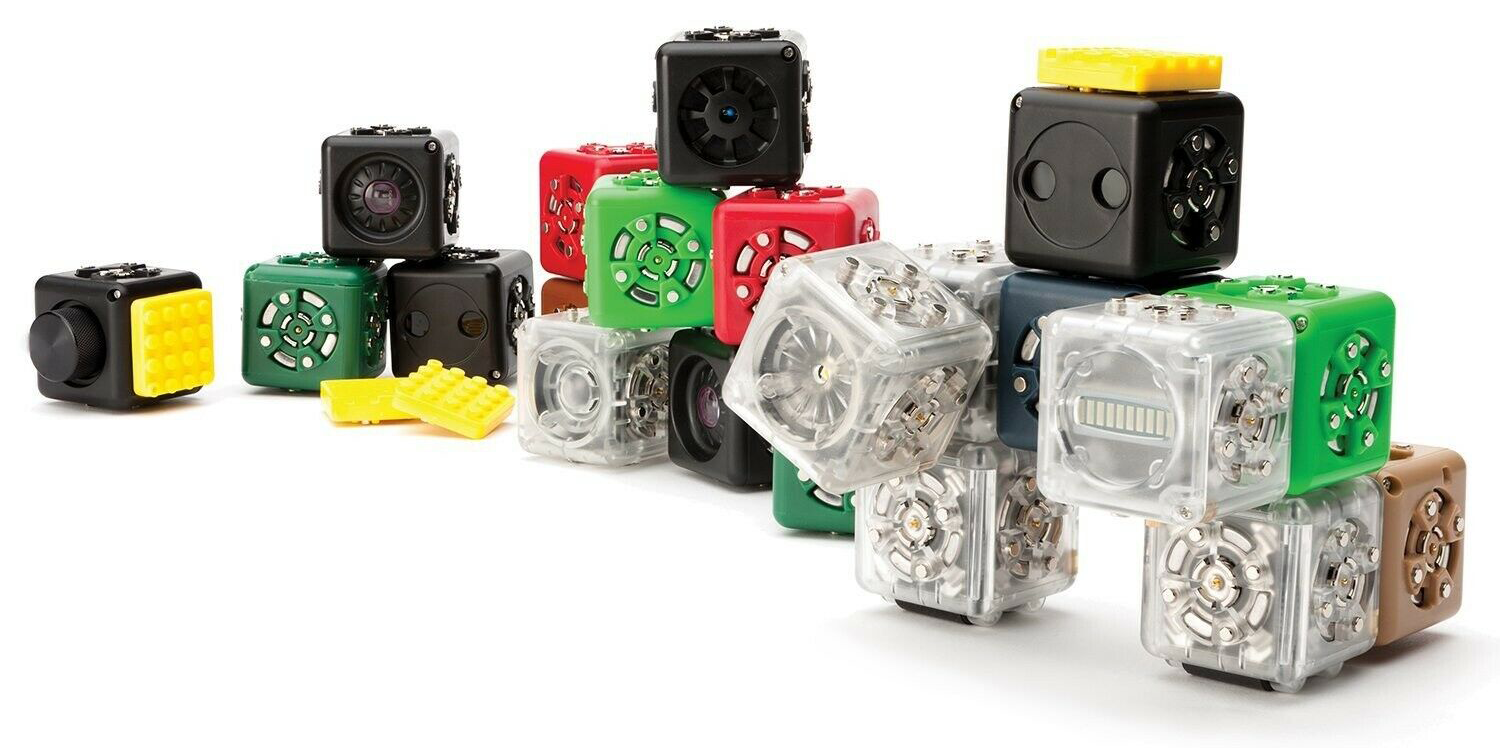 They're robot blocks. Cubelets are the only toy that uses Tactile Coding to help builders of nearly any age explore robotics, coding, and more. Uniquely designed, they are little bundles of software inside little bundles of hardware. As you build a robot, you learn to build a program. It's a fun and fascinating way to introduce big ideas through play.

DASH AND DOT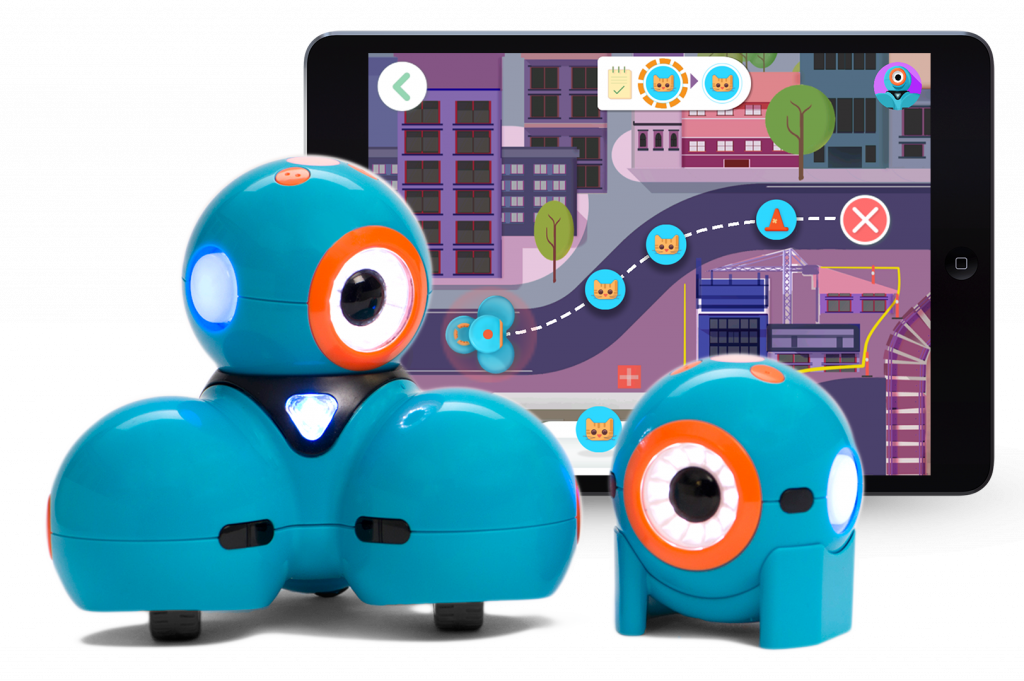 Kids can watch their virtual coding turn into tangible learning experiences in real time as Dash, with its performance and multiple sensors, interacts with and responds to its surroundings.A thoughtful design and approachable personality make Dash the perfect companion for both boys and girls, right out of the box -- no assembly (or experience!) necessary.Recognized by parent and educators alike, the award-winning Dash guides kids of all experience levels through a library of in-app challenges to inspire tomorrow's inventors.

FABLE
From block-based coding to Python, to holding a phone to 3D printing a maze to attach to the top of Fable. It is a modular robotics kit for the classroom that makes it easy and fun for students to build and program their own robots. Kids can quickly prototype, test, and improve their creations while learning real-world problem solving.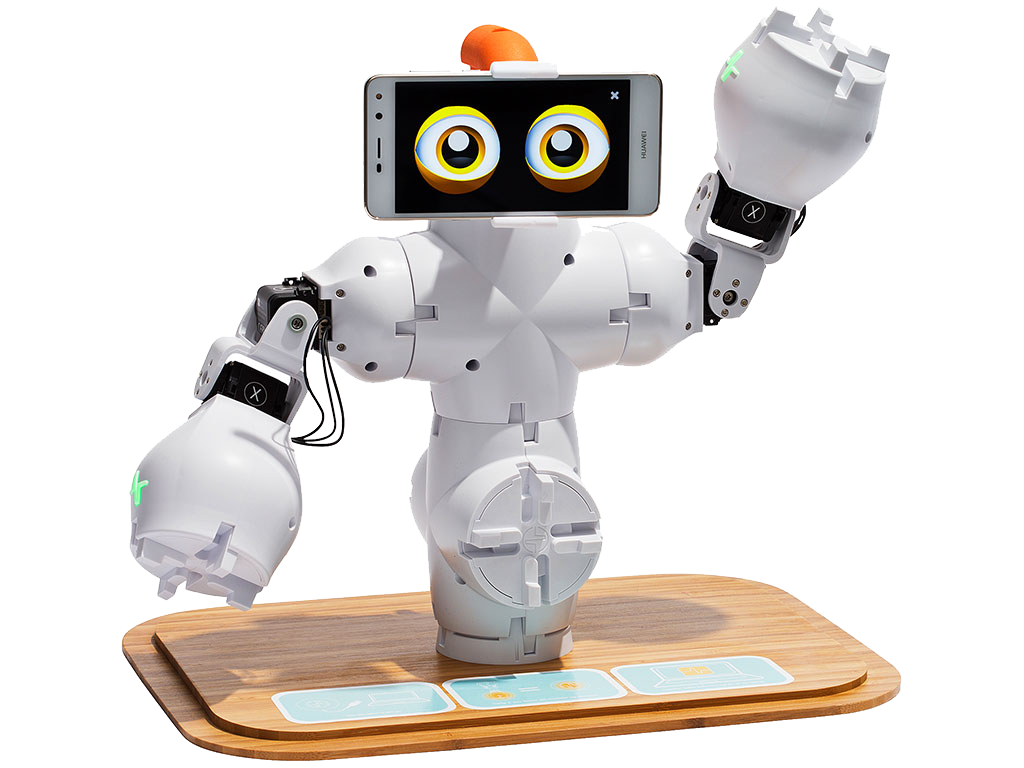 HUE ANIMATION STUDIO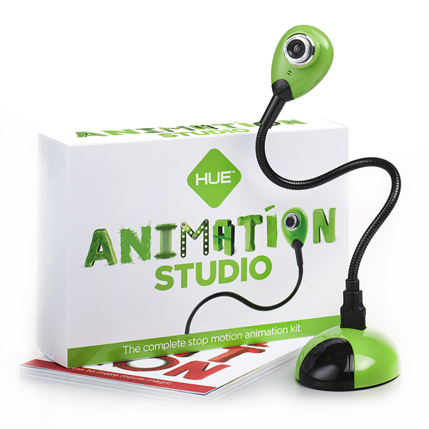 Hue Animation Studio contains everything that a budding animator needs to create stop motion animation videos. The Primary National Strategy encourages teachers to "Create a visual adaptation of a simple text using toys, modelling clay, play figures and stop-frame animation techniques".Animation is a multifaceted form of art. You have to create a story, create characters, make them from modelling clay or plasticine, design and make sets, compose soundtracks, write narration or select appropriate recorded music to enhance a film. Animation means children have to solve problems, make decisions and judgements, evaluate and improve their projects and review and reflect on their learning. Children have fun with their friends making a film, often not realizing that they are in fact working hard, learning new skills, applying new theories and sharing fresh ideas.

LEGO MINDSTORMS EV3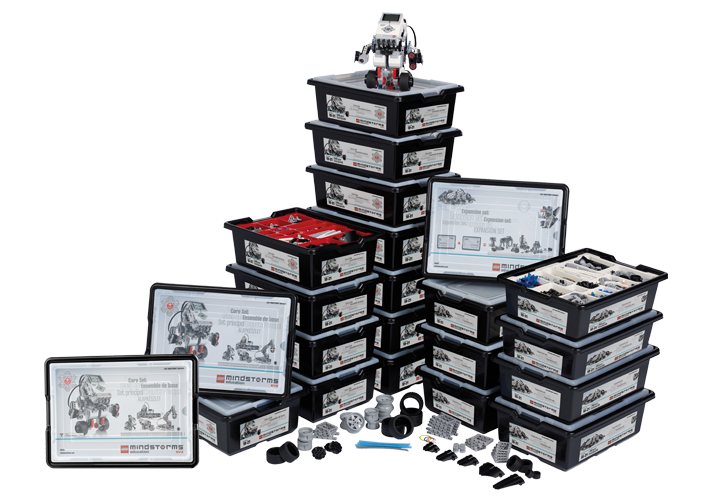 Discover the ultimate LEGO® challenge: Powerful LEGO MINDSTORMS® EV3! LEGO® MINDSTORMS® EV3 gives you the power to create and command your own robotic LEGO creatures, vehicles, machines and inventions! By combining LEGO® elements with a programmable brick, motors and sensors, you can make your creations walk, talk, grab, think, shoot and do almost anything you can imagine.
LITTLEBITS
littleBits is a hands-on learning system of electronic building blocks that allows students of all ages to create with technology. Snap-together Bits are easy to use and simple to understand, no prior experience required.These solutions are gender neutral, scalable across Grades 3-12, and suitable for cross-curricular instruction.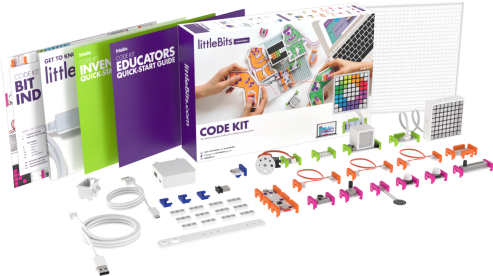 Makey Makey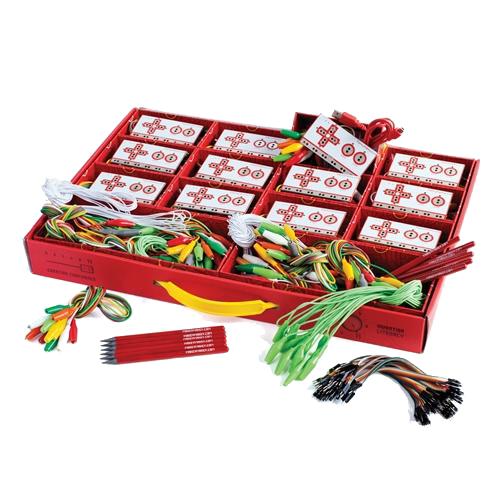 Makey Makey is an invention kit for the 21st century. Turn everyday objects into touchpads and combine them with the internet. It's a simple Invention Kit for Beginners and Experts doing art, engineering, and everything in between.
Micro:bit & Brainpad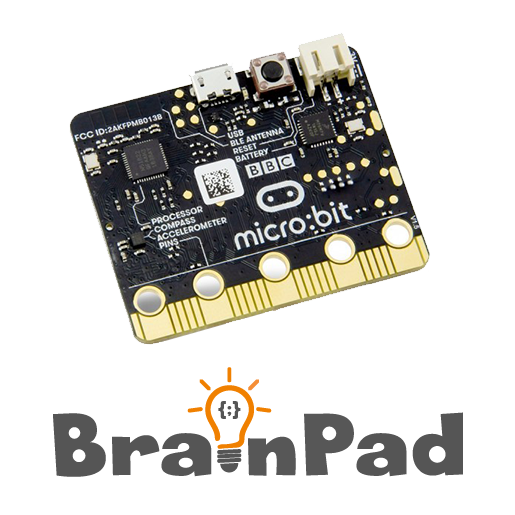 Looking for a great entry level robotic tool that can also grow with students? Micro:Bit is the choice for you. It's an open sourced, pocket-sized computer transforming digital skills learning. It works with MakeCode, Scratch and Python languages. It also has the ability to work with many other devices like hummingbird and Makey Makey.


Osmo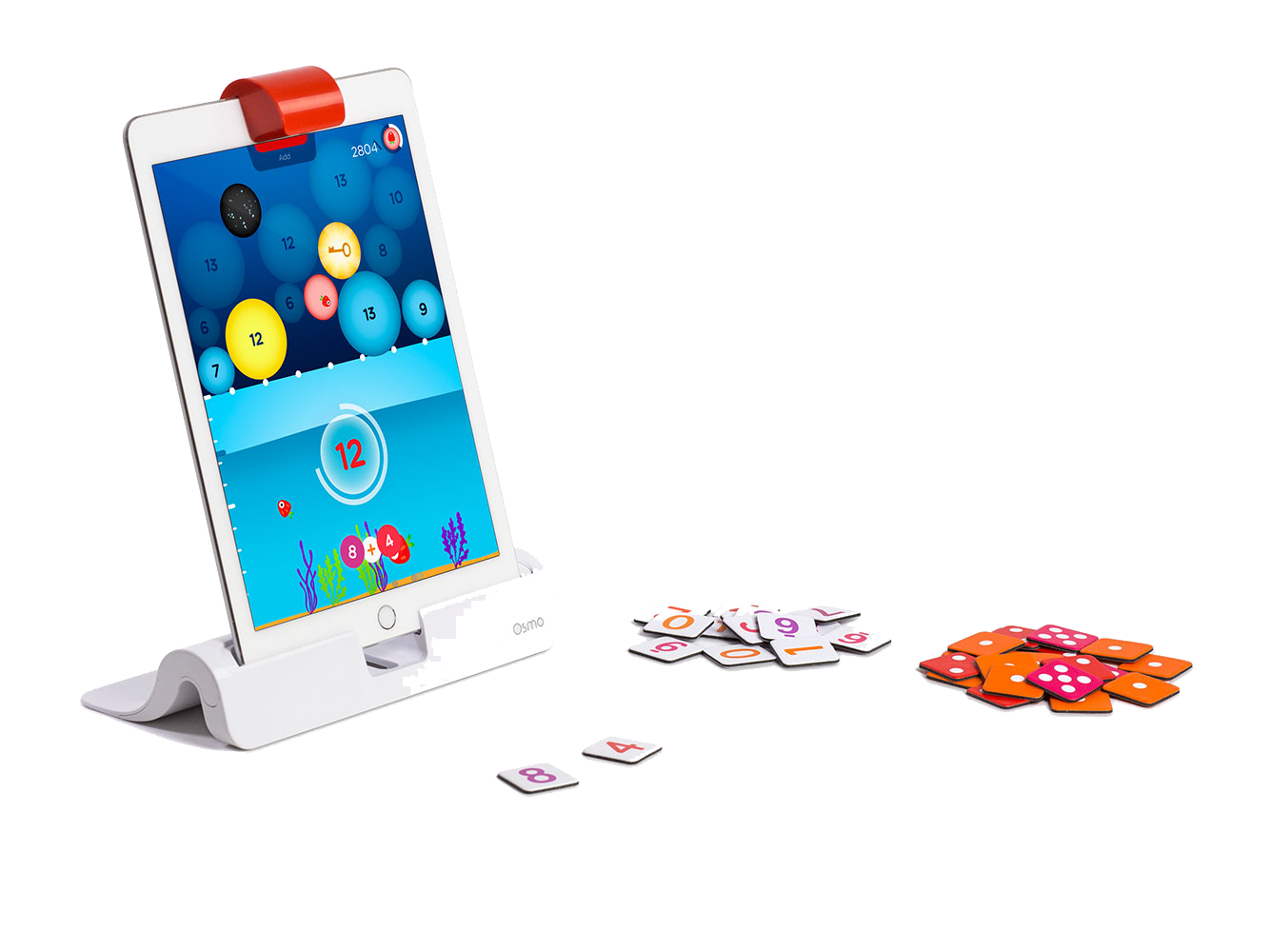 Osmo makes hands-on learning games in which players use objects in the real world to interact with the digital world shown on their ipad, iphone, or fire tablets. In addition to teaching traditional subject matter, Osmo games foster social-emotional skills like problem-solving, creativity and perseverance. Every Osmo game requires the player to use reasoning to arrive at the correct answer, or even to chart a new path entirely.

Ozobots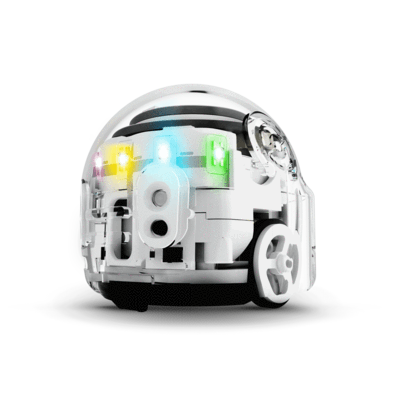 Award-winning robots for the next generation of creators. Ozobots can be coded two ways: Online with OzoBlockly and Screen-Free with Color Codes. Ozobots are designed to inspire young minds to go from consuming technology to creating it.

PIPER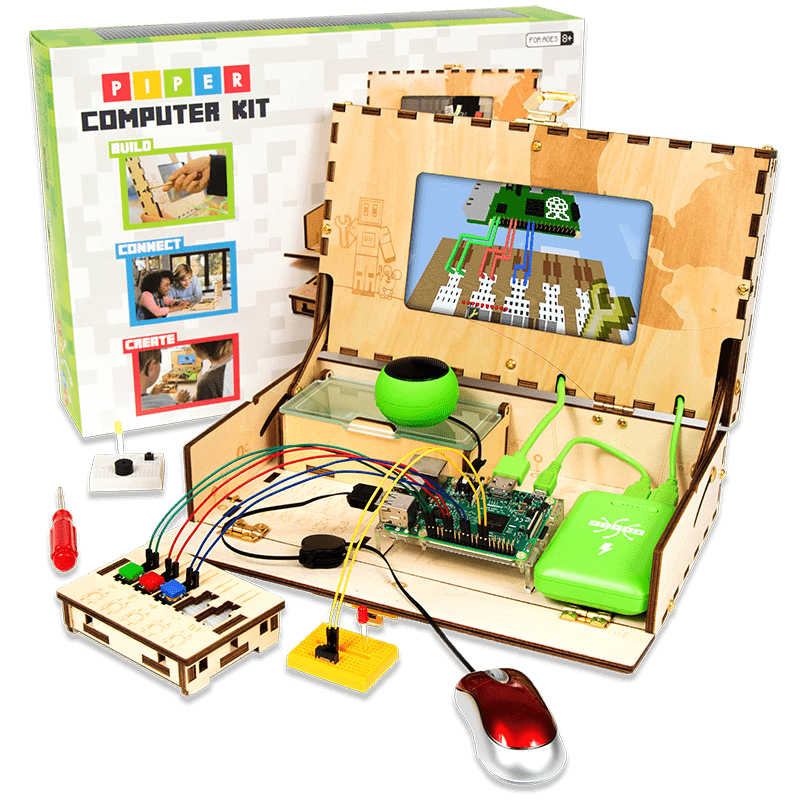 The Piper Computer Kit includes everything needed to introduce students to computer science, electronics, and coding. Build your own fully functional computer and explore STEAM through Piper's StoryMode through using the Raspberry Pi Edition of Minecraft, and PiperCode using Blockly, Google's block-based visual programming language. The Piper Computer Kit is recommended for ages 8+.

ROOT ROBOT
Not just your average coding robot - Responsive to touch, obstacles, light, color, and sound, students can program the Root coding robot to drive, draw, light-up, play music, and even vertically climb magnetic whiteboards or chalkboards! It reaches pre-readers through graphical coding all the way up to high schoolers using text-based coding.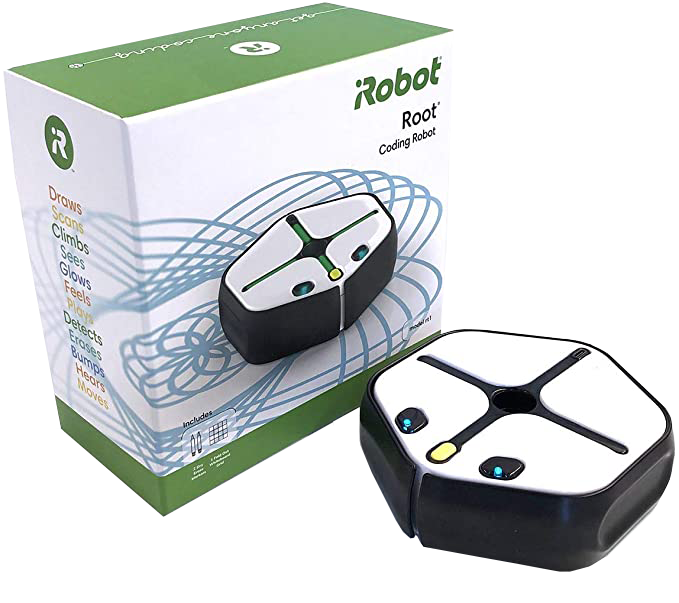 SAM LABS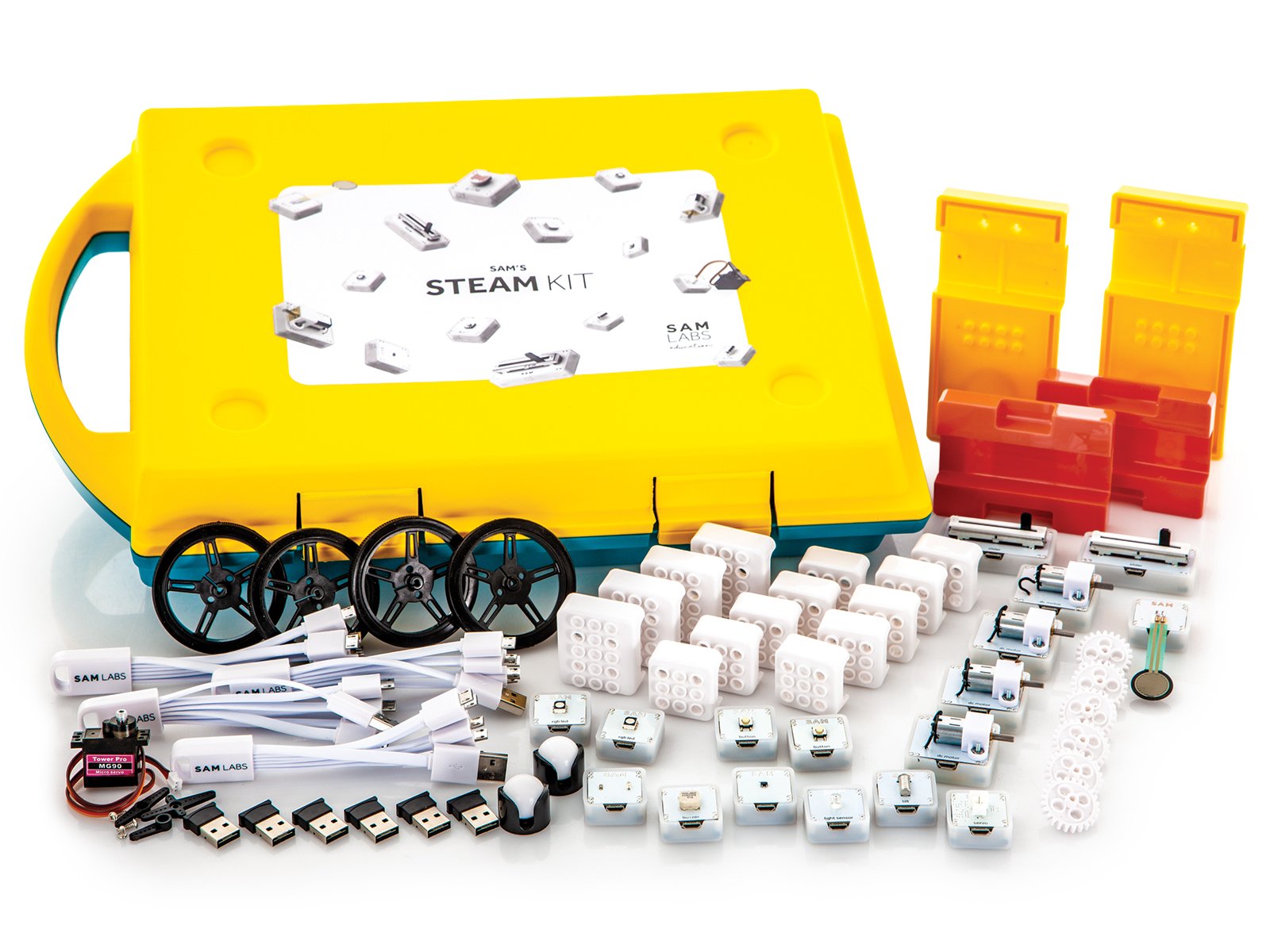 AM Labs take physical components with motors and lights and connects them through Bluetooth to a device which then can be controlled remotely. It is powered by a free, easy-to-use software, SAM Space, which provides the platform for students to build their code, connecting with our unique, Bluetooth-enabled blocks. Guided by the STEAM lessons, students create and innovate systems which provide solutions within a real-world context.
Sphero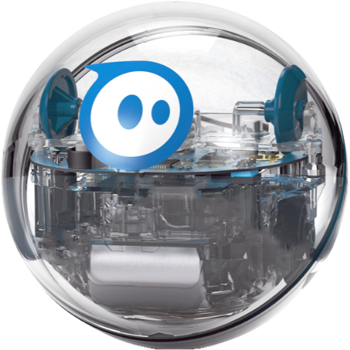 Sphero Edu is a STEAM-based toolset that weaves hardware, software, and community engagement to promote 21st century skills. While these skills are absolutely crucial, our edu program goes beyond code by nurturing students' creativity and ingenuity like no other education program can.

Stikbot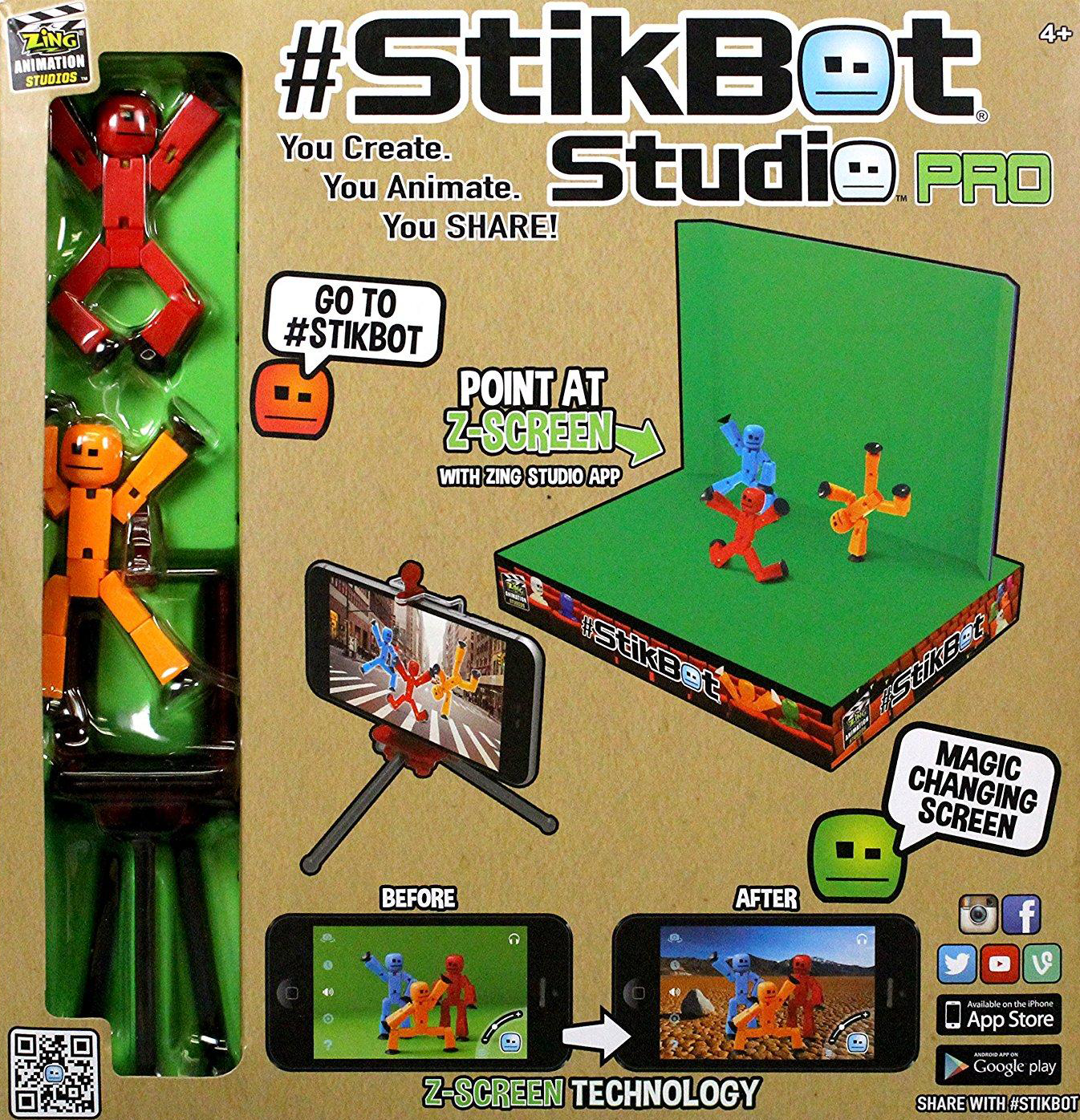 The Stikbot Studio is designed for everyone. It's simple to navigate and a blast to use! The app allows you to create and share stop motion animations.
VEX EDR
VEX EDR is more than an integrated system of motors, wheels, metal and sensors that can be used to build robots. It's an established classroom companion for STEM learning in middle and high school. It's a tool to help students understand crucial problem-solving concepts. It's a catalyst to help students discover a passion that could continue to drive them through college, a career or even the rest of their life.