EDIT MAIN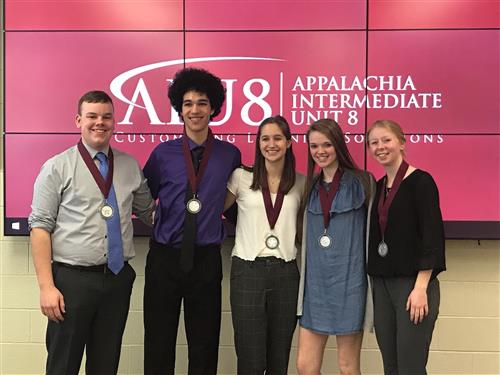 The Governor's STEM Competition will be held virtually May 6, 2021.
Registration is OPEN! The final day to register a team is November 20, 2020. After this date, registration will be closed.
This year's theme is "Improving Pennsylvania Through STEM."
The Governor's STEM Competition challenges student teams from across the state to research, design, and present a device or project that can make the quality of life better for Pennsylvanians by accomplishing a series of practical tasks that can fulfill real-world needs.
Teams are required to partner with their a member of their local community or business to develop a solution to a real problem rooted in the community – this helps create an authentic experience for the students and provides opportunities for them to learn more about career pathways and employment opportunities based in STEM.
Through a series of qualifying regional competitions, and culminating with a virtual final competition, teams present their findings to a panel of judges and explain the practical applications of their device. The challenge tests the teams' communication, problem solving, and critical thinking skills while providing a unique opportunity to share their creativity with students from across the state.
The competition is open to students in grades 9 through 12 who attend a public, charter, or private school, a career and technical education center, or a student being home schooled in Pennsylvania.
Teams can include up to five students and they must work under the guidance of an approved mentor.
Each team is provided with a $500 stipend to build a prototype of their device or project.
---
Competition Information:
---
CANCELLATION POLICY:
District/Team WILL NOT be invoiced if the event is cancelled by the IU due to low enrollment
District/Team WILL NOT be invoiced if the participant cancels at least 7 days prior to the start of the event.
District/Teams WILL BE invoiced the FULL COST if the participant cancels with less than 7 days notice of the start of the event or if the participant simply does not attend.